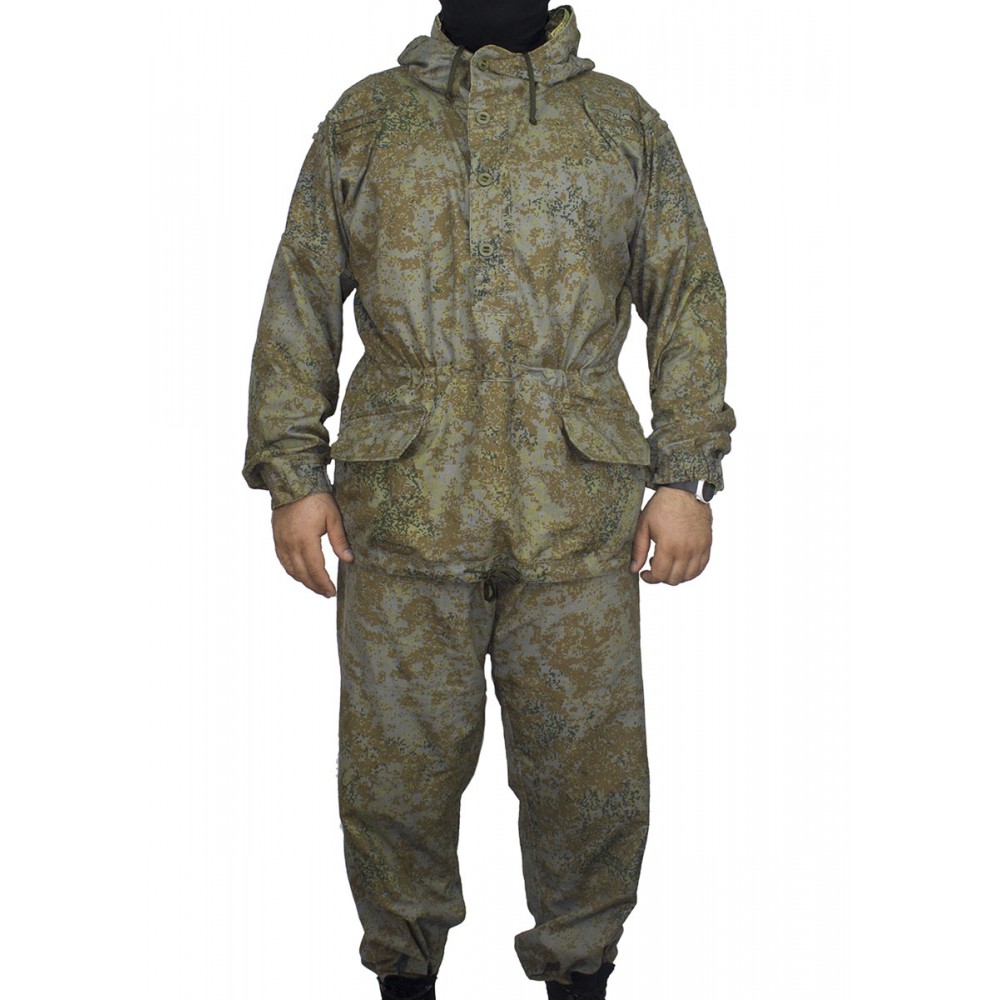 Russian 6SHA122 2-sided double camo uniform Airsoft masking suit Modern Anorak military uniform
Product Description
Modern digital camo patterns are light and dark. Features of the model and color of fabrics allow to wear it both face and back sides (green or brown), depending on the needs for a type of facility.
The jacket model Anorak (put on over the head), has two patch pockets at the belt.
Lashes for attaching additional masking (branches).
Masking/mosquito net on the face.
All fasteners are buttons on the tape.
There are two back patch pockets with valves.
Two lateral slots for access to the inside of clothing pockets.
Made to order in Ukraine. Not a military factory product and not intended for use in military or combat operations. We condemn and do not support the politics of RF.