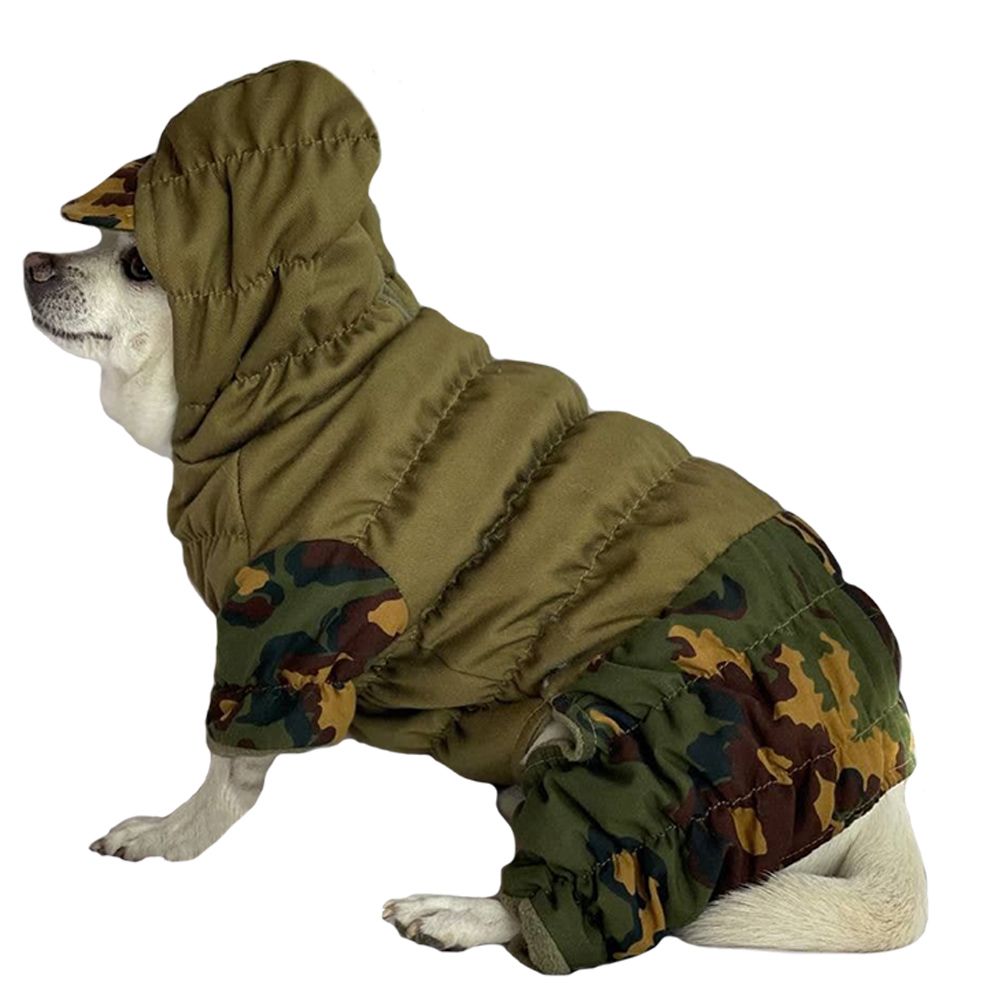 Tactical "Gorka" dog type NO FLEECE hooded uniform partizan camo high-quality waterproof suit
Product Description
Tactical "Gorka" dog type NO FLEECE hooded uniform partizan camo high-quality waterproof suit
High Quality Fleece Fabric, soft breathable and comfortable Gorka dog clothing. Our warm pet clothing is fully adaptable to different outdoor environments. Jacket with hood is loose and designed to avoid hampering dog's movements. Wide neck for better ventilation and ease of quick dressing over the head.
Features:
1) Demi-season dog suit;
2) Anti-stretch neck structure;
3) Durable Handle Design;
4) Windproof/Waterproof Fleece Gorka uniform structure;
5) Washable pet clothing;
6) Made in , of Fleece partizan camo and Khaki materials.
*Note
1. Please measure your pets carefully and choose the correct size according to our size chart before buying.
2. Please allow 1-3 cm error due to manual measurement.
3. Washing tips: Machine wash in cold water on a gentle cycle. Wash with like colours. It is important to not use hot water or heat in the dryer as this can damage the coat.
Please use a mild detergent when washing. Do not use bleach or liquid fabric softener. Fabric softener will prevent the fleece from retaining heat within the fleece fibers.
If you'll choose "Custom velcro patch" option, please, let us know your phone number and dog's name in the description to the order.
Made to order in Ukraine. Not a military factory product and not intended for use in military or combat operations. We condemn and do not support the politics of RF.